Services and strategy from industry experts
One-stop-shop for content and creative built to accelerate your commerce strategy.
Creative Strategy, Services & Production
Don't want to deal with content creation? Let us take it off your hands. We can support you with our premium full-service offering — from strategy to production and execution. Explore our services below.
What makes short-form video compelling and shoppable? We have ideas.
We help you think through the approach — the who, what, when, and how. Our expert team helps you think through the right approach and offers a depth of resources:
Content strategy guides
Best practices on how to create effective shoppable content.
Livestream deployment best practice
Understand how to make the most of your live event experiences.
Shoppable video hierarchy and layout
Learn where and how on your website shoppable video converts best on your website.
Host and creator guidelines
Make sure your brand stands out from timing to talent and everything in between.
Need a creator or host?
We've got you covered
Tap into our network of trained creators and hosts. This is a unique premium service exclusive to our clients. We help you source and activate creators who fit your brand persona and ethos.
Connect with creators:
Connect with thousands of creators to start building content and messaging.
Pick the right creator:
Firework hand-picks creators that align with brand goals.
Work with the best industry professionals:
Curated content strategy to ensure flawless execution. Over $50M in products sold through creator-hosted live events.
Easily create short-form, shoppable video content
From self-service tools to full production teams, we have you covered. Content resources are no longer a barrier.
Video Editing:
Recommerce your content. Upcycle existing assets to produce new short-form, shoppable videos.
Full Video Production:
From ideation, strategy, and execution to editing. Outsource all your short-form video creation to Firework.
User-Generated Content:
Connect with trusted creators. Customized, branded, and authentic content produced by professionals.
Self-Service Tools:
Firework AI Creation Studio is a powerful video editing and creation tool.
Want to produce a livestream but don't know where to start?
Firework can support all your needs - everything from support to fully managed.
Firework Monitored Livestream:
Behind-the-scenes support and training. You run the show. We will be your silent support in the background.
Firework Creator Livestream:
Creator-produced livestreams. We help you find the right talent for your livestream through our Creator Network.
Firework Managed Livestream:
Let us fully manage your livestream. A turn-key livestream solution with full-service production, creative, operation, and support.
Explore brands' growth through video commerce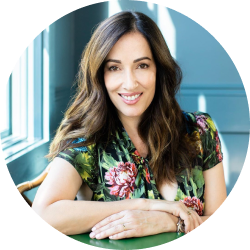 Firework in-video checkout leads to 3x conversions on our site.
Angela Caglia and Rob Carliner, Founders of Angela Caglia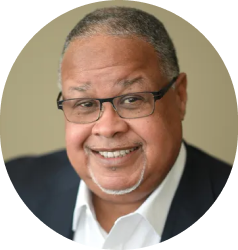 Firework videos are performing better than any other media we were using.
Kevin Miller, Chief Marketing Officer, The Fresh Market
Insights and news shaping the future of commerce.
DEMO REQUEST
Put your commerce in motion
Find out how Firework can power your business forward.